Our Challenge is finding Something NEW & posting on your blog. It must be a new entry posted between today & January 1st before 9 PM EST. Come back here & leave your link.
This is an easy one. Here's my beautiful new jewel encrusted dustpan and brush! Lol! I really couldn't think of anything I wanted for Christmas then I was looking through a gift catalogue and saw this. I told Andy I'd love it! He thought I was joking but I really did want it. Somebody at work said I probably wasn't the first person to get a dustpan and brush for Christmas but I was probably the first person to have asked for one! Andy did of course buy me other things too but I just loved this, funny but I loathe housework!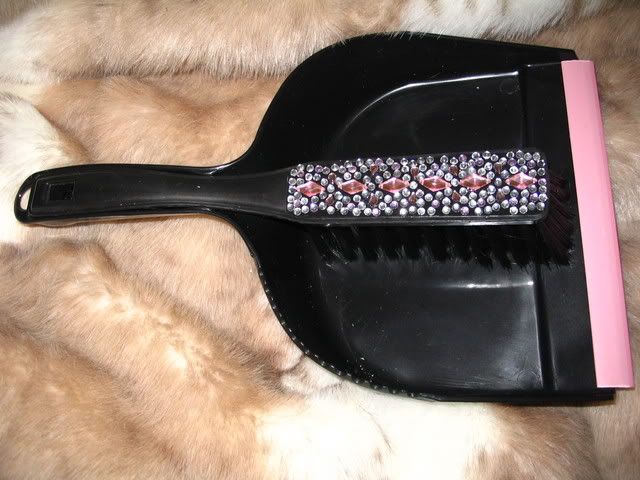 I created this blog to use for my Photo Challenge entries.
Happy new year to you all!